Agenty machine translation is a SaaS based service to translate Japanese, Chinese, Spanish, French, German and 20+ other languages by simply copy-paste or excel upload to translate business documents, files, legal papers automatically on distributed cloud-servers with super-fast speed.
Rather than translating large files manually, you can use Agenty's machine translator agent to upload your documents in a bucket and then translate them into selected languages automatically.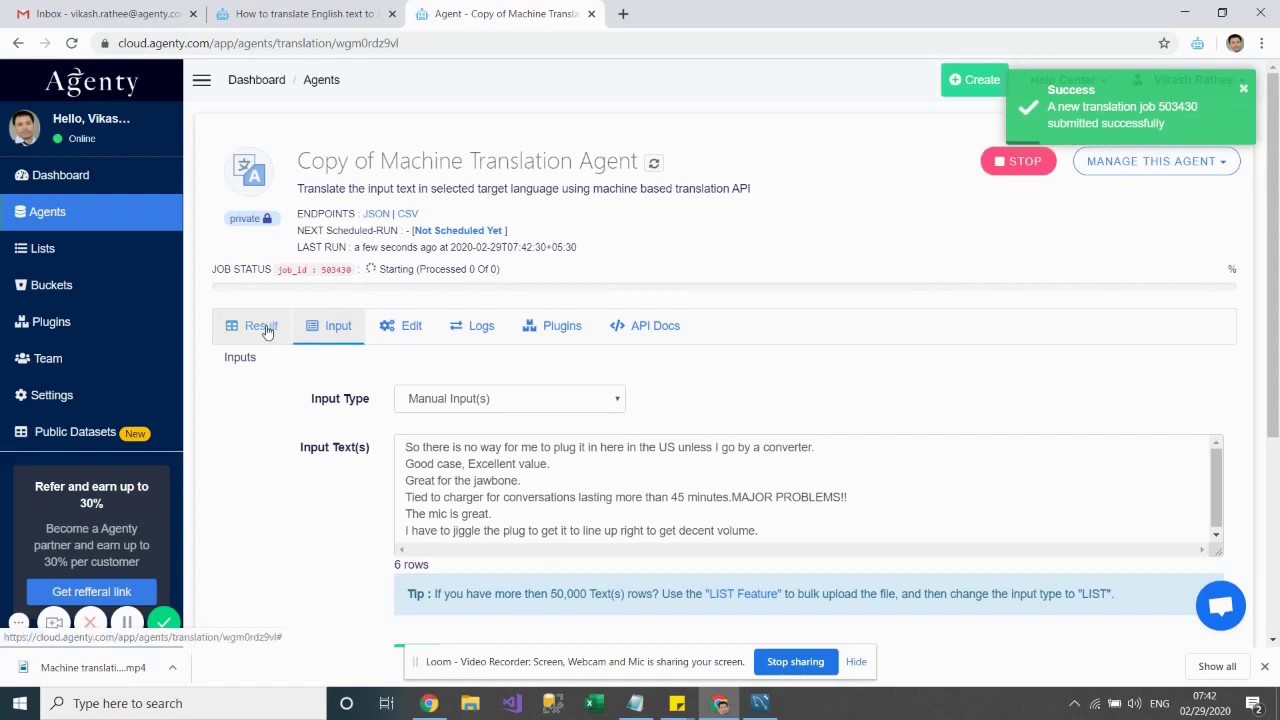 Step 1 : Input
Go to the Input tab
Select Manual Input(s) from the drop-down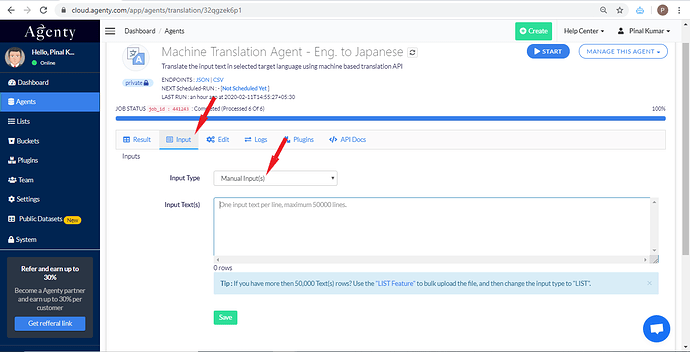 Next, paste the text in the Input Text(s) box (one text per line)
Then, click the Save button
Alternatively, you can use excel/csv upload option as well in input - What is Lists? | Agenty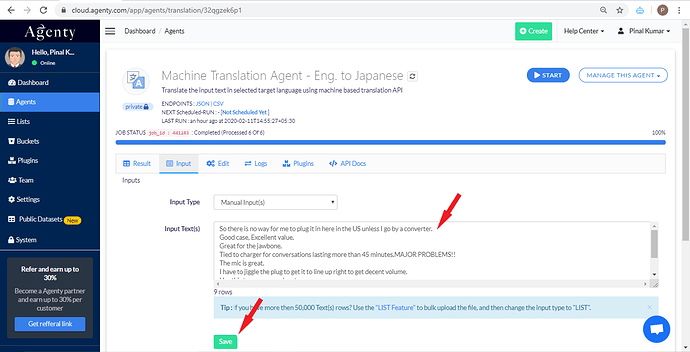 Step 2 : Configuration
Now, go into the Edit tab
Select the target language as Japanese in target languages drop-down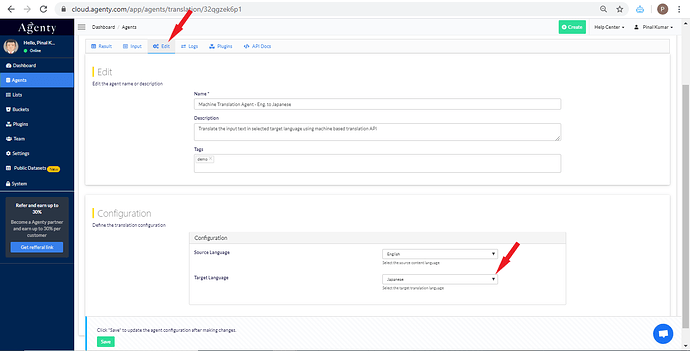 Step 3 : Start translation job
Click on the Start button to run your translation job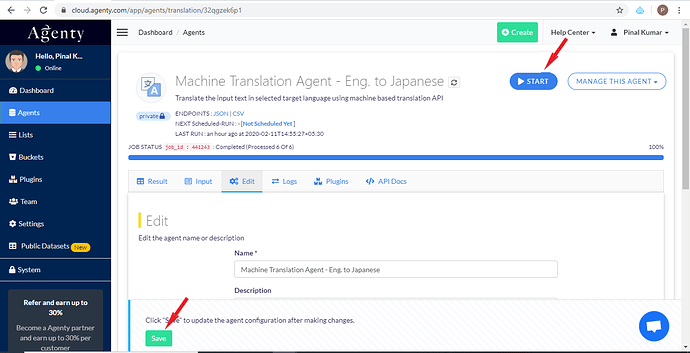 Finally, click the Result tab to see the final output as translated text into Japanese language. Or you may click on the download button to download the output as JSON, CSV or TSV file.