If you are scraping a website with multiple agents by connecting them with each other to scrape data like a workflow. For example - Scraping categories from a retail website and then, products of each category scraped by category scraper. Then you must be looking for a way to combine both agents data automatically. Here is how to do that -
We can simply use the Input type field option to pull any field from the source file. E.g. selected list in input or the source agent connected.
Add a input field
Edit your details agent
Go to fields and collections tab
Click on add field button and then select type: Input to pull any field from the source agent, as in screenshot below.
Type = Input
From = Field name in source agent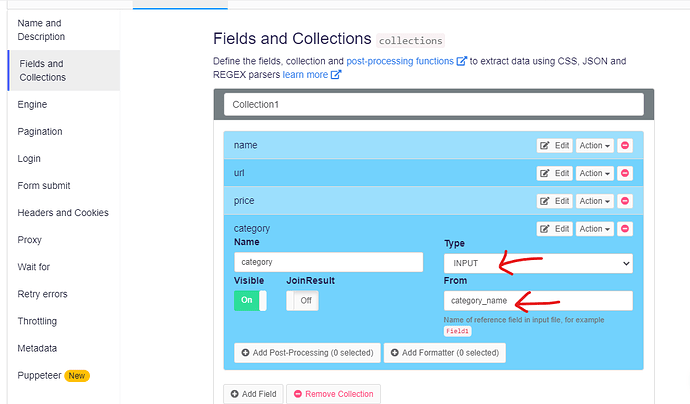 Rerun the agent
Now, you can re-run your web scraping agent and it will set the input type field value automatically as in the source agen.